Gujarath – 12 Days
By Train / Bus
Along with being India's westernmost state, Gujarath is the land of varied terrains and numerous sacred cities. The 2500 year old Dwarka, one of the seven ancient towns or Sapta puris, presents to tourists the ancient kingdom of Lord Krishna. Moving on, you will get to experience the hometown of India's most spiritual leader, the father of our nation, Mahatma Gandhi, before you visit the famous Somanath Temple and the urban center of Ahmedabad.
| | |
| --- | --- |
| Duration | 12 Days |
| Info | Ex. Bengaluru* |
| Transport | By Train / Bus |
| Tour No. | 3012 GJ(12) |
| Distance | 5200 kms |
"
An absolutely delightful experience It was with Nirmala Travels. We would love another trip with them as it's customized to suit my requirements.

Dr. Anitha
Micro Biologist, AJ Hospital, Mangaluru
"
When it comes to Travelling, be it domestic or International, I feel homely with their customised packages. With many years of experience, they are the best travel planners as they design to suit our interests.

Gautham Hedge
Angel broking Pvt Ltd. Master franchisee owner, Udupi region
"
Nirmala Travels is our GoTo whenever we plan a trip. Be it a luxury overseas trip or an offbeat desi tour, they always deliver the best. We are now looking forward to travelling to various destinations in years to come.

Nagaraj Pai
Owner, Vicky's Machali and Pai Caterers, Mangaluru
"
"Travel like a Queen"
Nirmala Travels being our most preferred choice for any travel booking has never failed to impress us. They provide a wide range of options for a custom-made holiday. All you have to do is express what you want and the rest i...

Ashica Ashwin Pai
Sr. Executive - Maroor Auto Parts
"
Our trip to China with Nirmala was a very memorable experience one that my mother and I will remember with affection for all times to come! Our accommodation, the tour guide, the sight seeing, the warm welcome and farewell at the airport, the choice ...

Dr. Gita Bhat
MD, DM, Medical oncologist, Mangalore
"
Nirmala Travels took care of everything, booking the flight, hotel, sight seeing, airport pick up and drop and included Indian food for all our meals. They accommodated all our last minute changes and requests, and did so with a smile! And, incredibl...

Dr. Pallavi Mahesh
ENT Surgeon, Indiana Hospital, Mangaluru
"
Nirmala has been seriously planning, working and achieving all the good service oriented reputation since almost 5 decades now. During our Kolhapur Shirdi Nasik Tour, the tour manager gave correct and authentic information to ensure you had a great t...

N. Krishnan
President, City Consumer Forum and Member of Traffic Advisory Board, Traffic Police, Bengaluru
"
Recently we had taken a trip off to Udaipur & Mt. Abu with Nirmala Travels and the experience has been a wonderful one. Our bookings were perfect, Travel was comfortable with good taxi along with a informative driver. Hotels were awesome. All in ...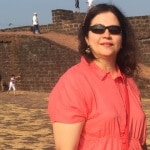 Deepa Pai
Vice President Hangyo Ice Creams Pvt. Ltd.
"
Our working relationship with Nirmala travels started in January of 2006. Belonging to an association of Enterprising ladies called Bouquet, we decided to travel together and explore all parts of India and interesting places abroad too. We picked Raj...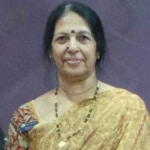 Meena Amblee
Past President- Bouquet, Basaweshwarnagar Past President- Inner wheel club of Bangalore Orchards Past District Chairman- Inner Wheel District 319
"
We had been on our honeymoon to Thailand and it was a great experience for us. Itinerary was customized and well suited to our requirements. It was meticulously planned and well executed. We had no issues with regard to transport, food or communicati...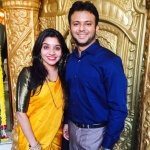 Dr. Nishanth Baliga & Dr. Sahana Nishanth
Dr. Nishanth Baliga, Anesthetist, KMC Mangalore & Dr. Sahana Nishanth, MD, General Medicine.
"
PROMPT, EFFICIENT, COURTEOUS AND FRIENDLY, we travelled with Nirmala Travels for a family holiday to Singapore. The visas, the airport transfers and the stay in Singapore were arranged very efficiently. Everything was done very quickly and every deta...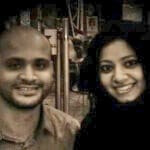 Mohammed Ameen & Dr. Nadia Ameen
MD, Hasan Hajee & Co.
"
Thanks a ton to Nirmala Travels for making our Honeymoon to Mauritius the most memorable one. We thoroughly enjoyed it. It was very well coordinated and organized. No problems whatsoever.Looking forward to many more such exciting trips with Nirmala.

Dr. Prashanth Kamath & Er. Sandhya Kamath
Dermatologist, AJ Hospital, Mangaluru
"
Loved our dubai experience with NIRMALA... It feels good to be pampered with everything arranged in advance.. from luxury hotels to luxury cars and the fine dining we can't stop thinking about.. all with our hands in our pockets without a thing to wo...

Dr. Kishan Shetty & Dr. Lakshmi Kishan Shetty
Pediatric Surgeon, Dentist, Mangaluru
"
l have travelled many times with Nirmala Trravels.Their services are excellent.They take good care of tourists and are prompt in action. We truly felt like a family. Wishing them the best..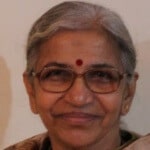 Dr. Kasturi Manohar
Rtd. Dy. Director of Health and FW Services, Bengaluru
"
Through the personal and valued relationship we enjoy with you, we have confidence in knowing help is just a phone call away should the need arise! Heartfelt thanks TEAM Nirmala for all the voyages e`tonnants....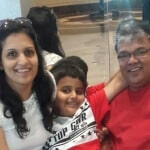 Dr. Gururaj Tanthry & Dr. Deepalakshmi Tanthry
Cardiac Anesthetist , ENT Surgeon, AJ Hospital, Mangaluru
Plan Your Holiday
Nirmala Travels specializes in handling special groups, leisure groups, Honey-Moon Packages, family groups, School groups and caters to any customized or tailor made programmes.

Customised Tours – Domestic & International


Starting from
₹ 27,600/-

(Ex. Bengaluru*)
Feel free to reach out and we're happy to answer any questions you may have.